Imagine spending your whole life chained to a pole, forced to live in dirt without any affection from others. Sounds pretty horrendous right? Well for 12 years, that was the miserable life of this dog named Miss Wille.
But her story isn't just a tragedy, thanks to the kindness of caring heroes. Meet the story of Miss Willie, a dog who got to finish her very own bucket list 2 weeks before her death.
Miss Willie was kept outside a home in Halifax County, North Carolina, when People for the Ethical Treatment of Animals (PETA) found her. When they first met Miss Willie, it was obvious that she wasn't living under great conditions – chained to a pole and covered in dirt.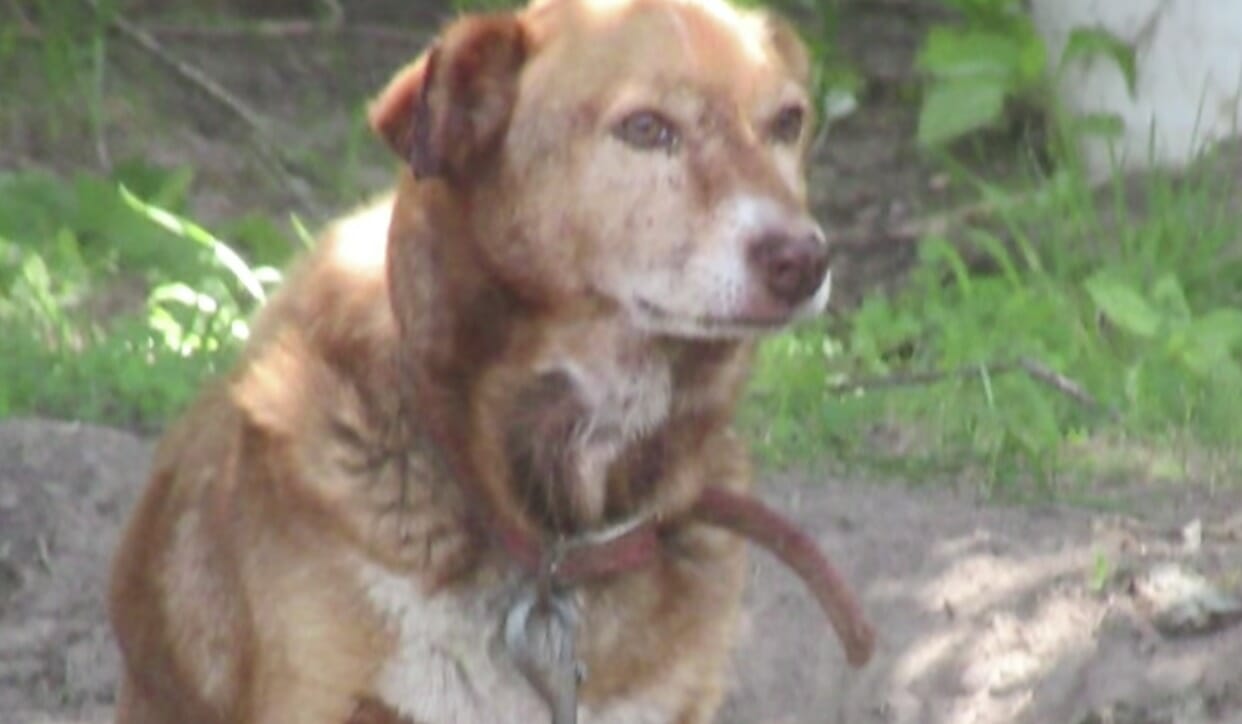 But since the owner refused to give her up, the rescuers from PETA decided to keep an eye on the poor dog, making sure that she at least got some food and affection on a regular basis.
Took a turn for the worse
During one of their visits a fieldworker from PETA noticed that Miss Wilie had gotten even worse. It was clear the dog was in a really bad state, not even having the energy to stand up. After alerting the owner about the dog's awful condition they finally were allowed to take the dog.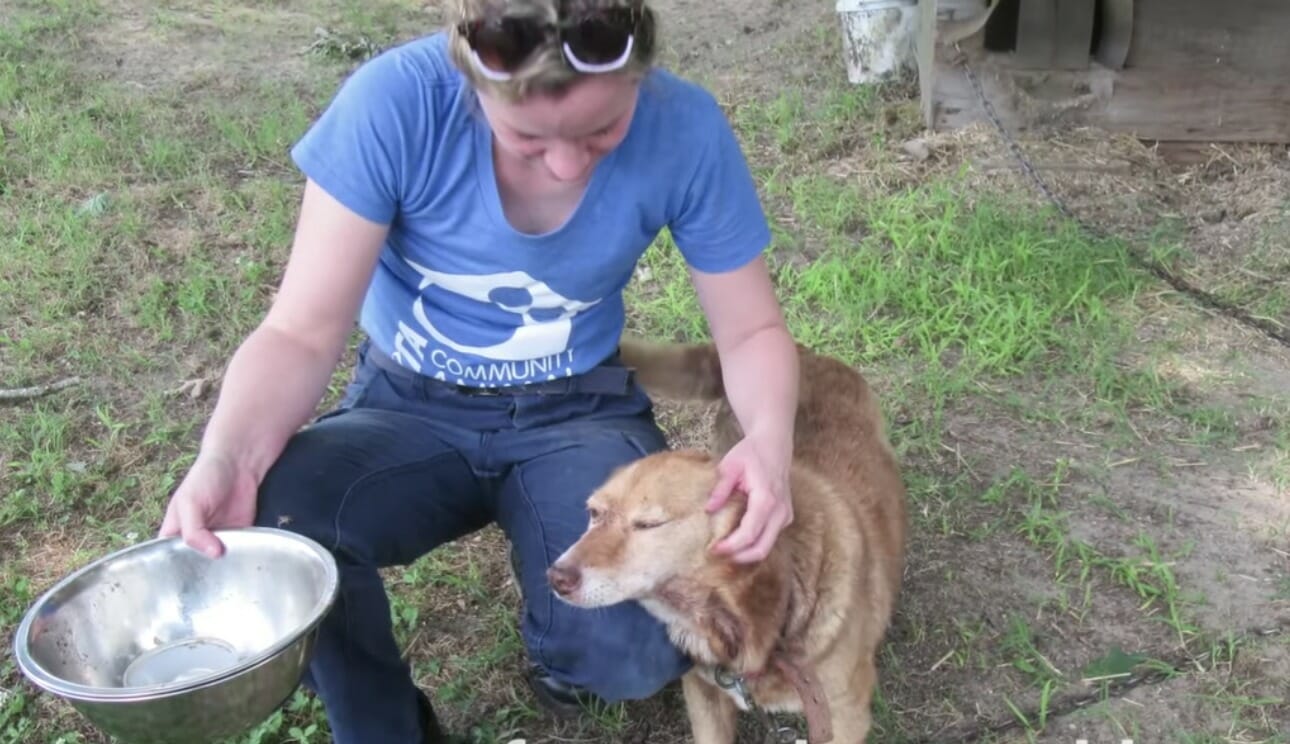 Rushing her to the vet, they could hear Miss Willie wheezing and coughing all the way. And when she finally got medicinal attention it didn't look good.
She was suffering from advanced heartworm disease, and fluid build up in her lungs among other age-related issues. When they drained her lungs she got temporarily better, but unfortunately it was too late for Miss Willie. And they were she only had a few more weeks to live.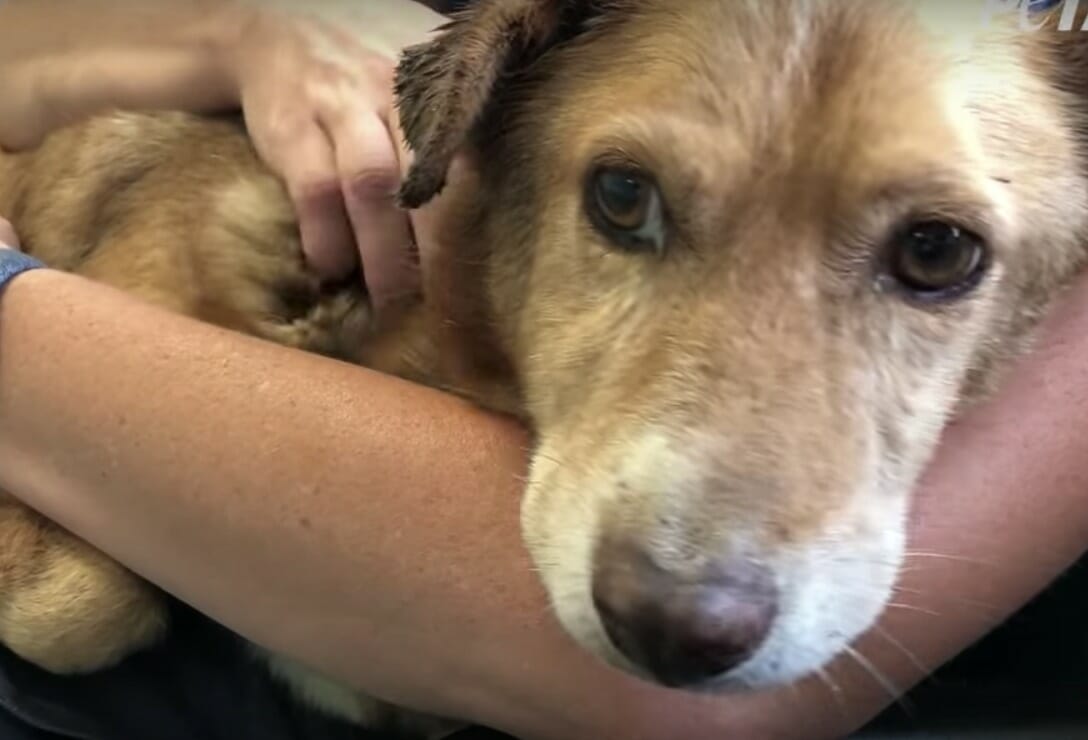 Birthdayparty and pizza night
Determined to give the dying animal some light and love in her miserable life, the rescuers decided to put together a bucket list for Miss Willie. Including everything a dog could ever want – from her own birthdayparty, a day at the beach, a canoe ride (who wouldn't want that?) to pizza night and being able to sleep inside a soft bed, for the very first time.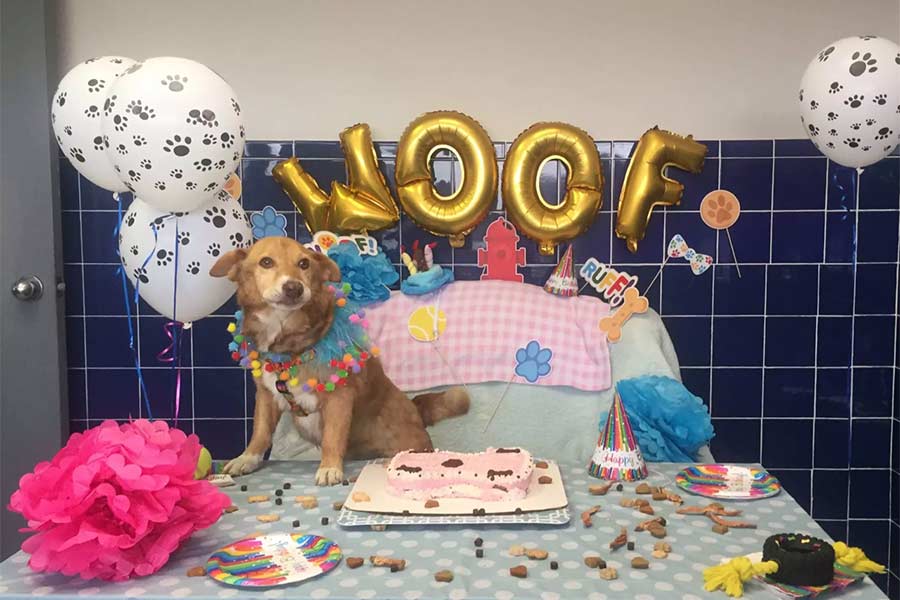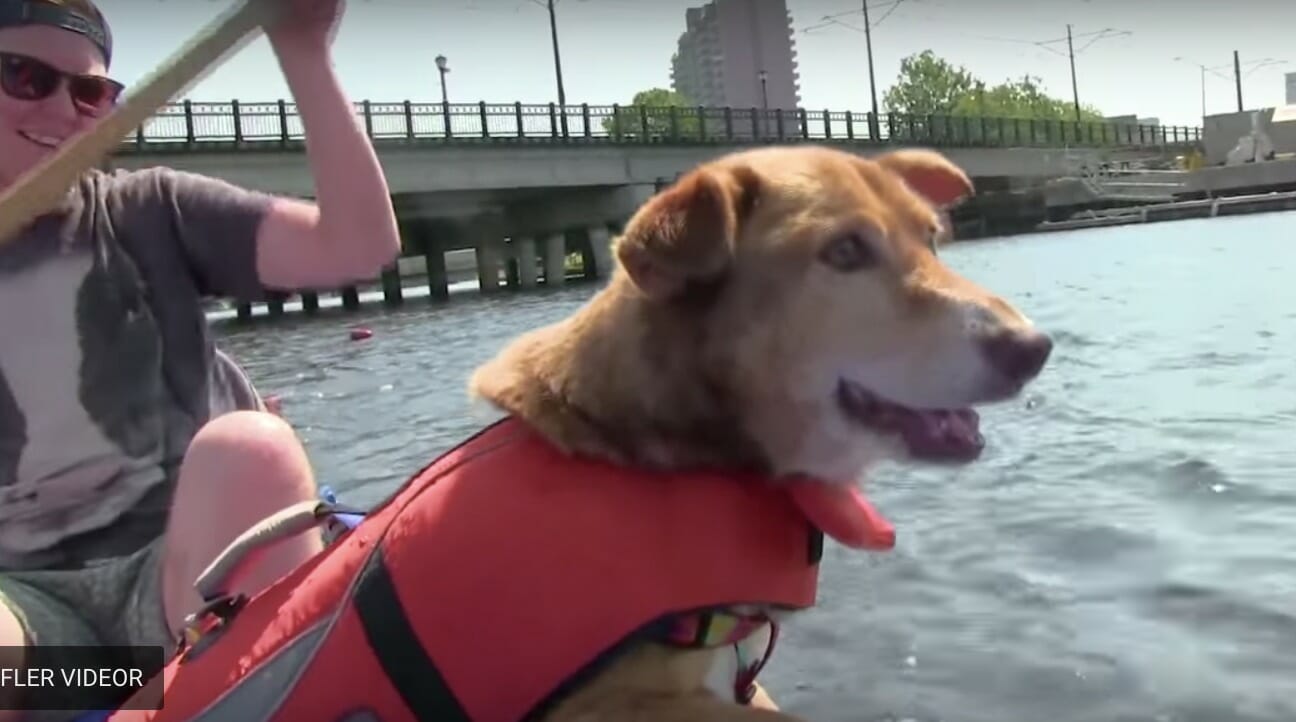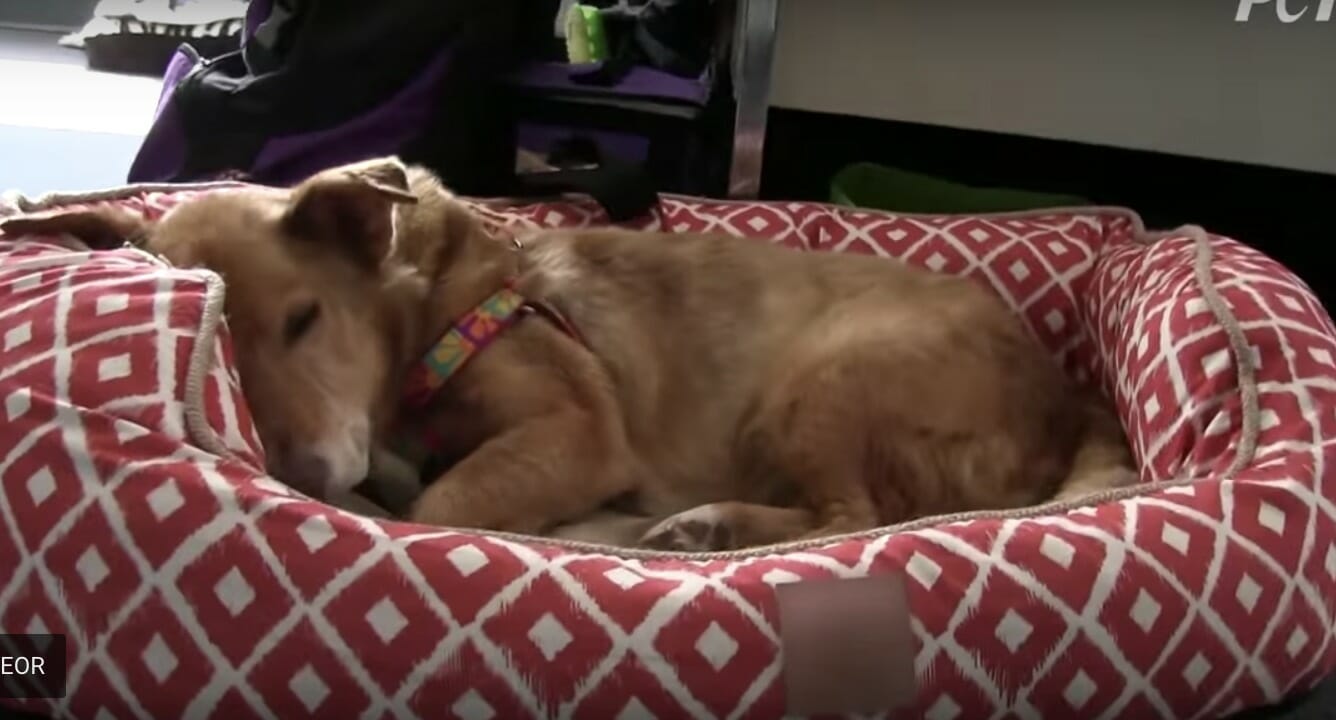 Miss Willie past away only sixteen days after she was taken from her owner, and it was most definitely the most fullfilling days of her 12 year old life. Allt thanks to these caring heroes.
"PETA is grateful to have been able to give Miss Willie a joyful final chapter after the lifetime of neglect that she endured," PETA Senior Vice President Daphna Nachminovitch said in a statement.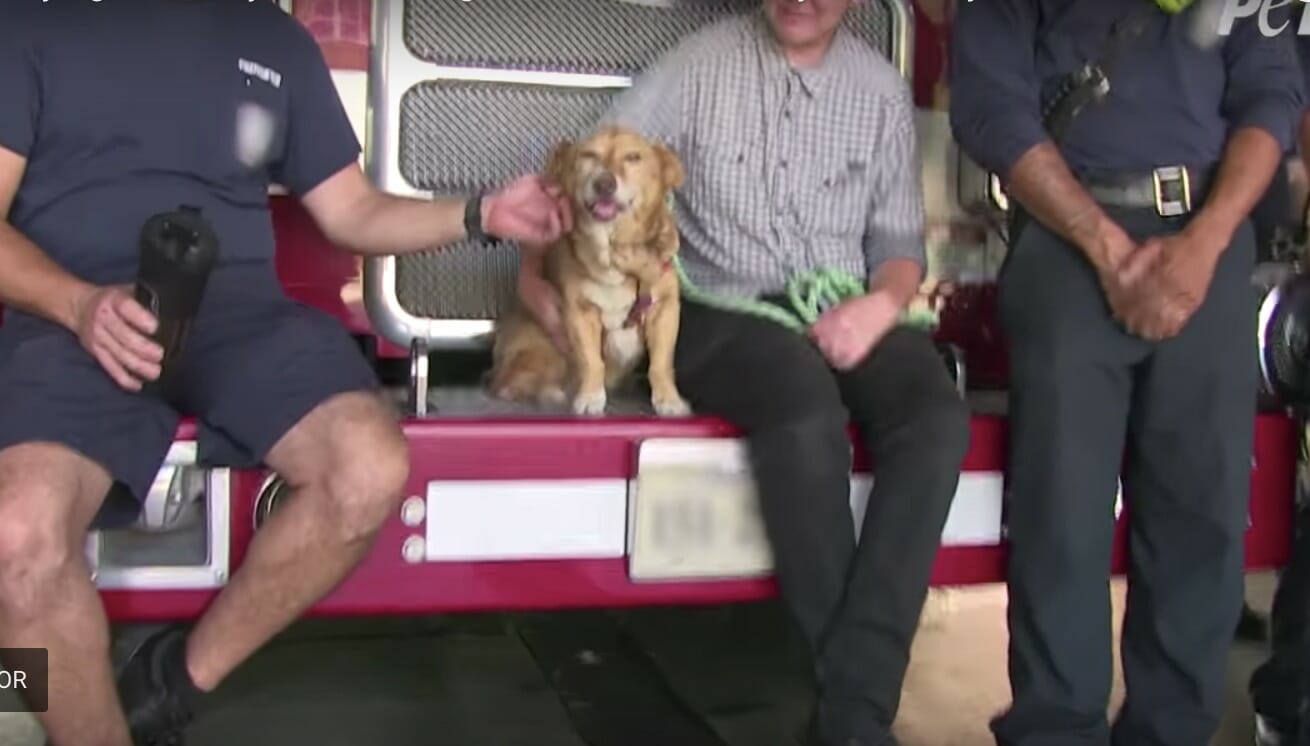 "This story shows exactly why PETA is so committed to banning continuous tethering of dogs everywhere, including in Halifax County, where this poor dog languished for over a decade."
And is it not hard to imagine how much Miss Willie must've enjoyed these last two weeks of her life. Finally experiencing the love and joy she so deserved, but had been deprived of her whole life.
Watch the heartwarming story of Miss Willie below.
Watching them giving Miss Willie the loving of a lifetime, during her last two weeks in life, makes my heart melt. 
Share to honor their beautiful act of kindness towards this innocent animal.