Being a vet, they get to see all sorts of animals every day. But the day when the small kitten Francis, weighing only four ounces, arrived at the rescue center, they knew something special was going to happen.
From the beginning, they knew that something wasn't right. But soon they were going to realize that this little fellow was very special.
When the Nova Cat Clinic in Arlington, Virginia, received the small kitten named Francis, they were worried. The cat only weighed four ounces, and were a lot smaller than his siblings.
"His siblings weighed in at 10 ounces and more, but he was just four ounces," Ellen Carozza, Feline Licensed Veterinary Technician, tells Love Meow.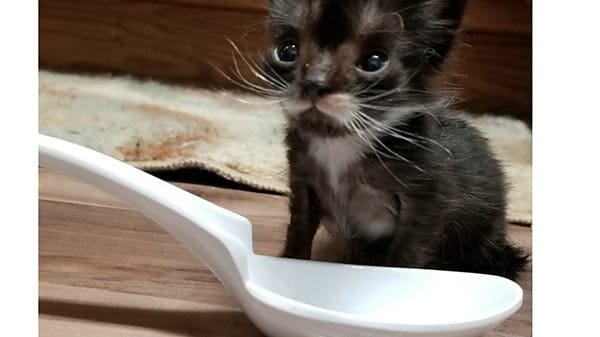 Needed special care
The veterinarians realized they had to do something to help Francis grow. The initial exam revealed that he was loosing hair and had a heart murmur. Something had to be done to help him, and Ellen was the person to respond quickly.
Ellen took Francis in and let her resident cat, Benny, become the nurturing foster dad. After they'd eaten, Francis got a bath from Benny who also taught the little guy to use the litter box.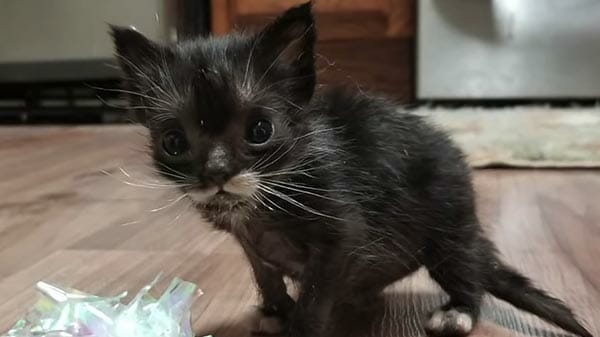 They still had the problem of Francis not growing, and when reaching six weeks old, he was still the size of a 3-week-old-kitten.
"After speaking to several specialists, he is not hypothyroid due to confirmed additional tests but may have a growth hormone deficiency," Ellen told Love Meow.
"He has multiple issues we are working on, not just him being small."
But after only a couple of weeks, Ellen and the rest of the workers at Nova Cat Clinic realized the little kitten was special. He refused to give up.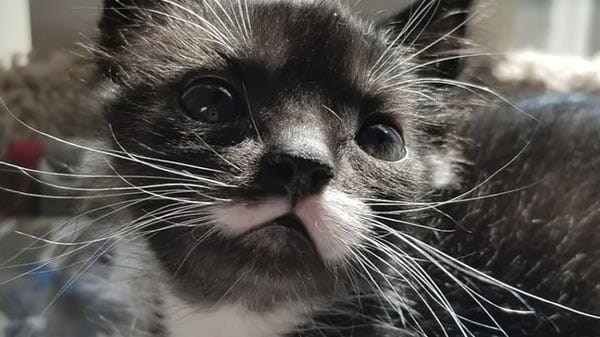 Adopted by family member
Francis got to try wet food for the first time, and at that point, everything changes. Francis ate it all like a true champ and started to feel better.
After several weeks, the little kitten was ready for a new adventure where Ellen's family member decided to take him in and raise him to be a strong cat.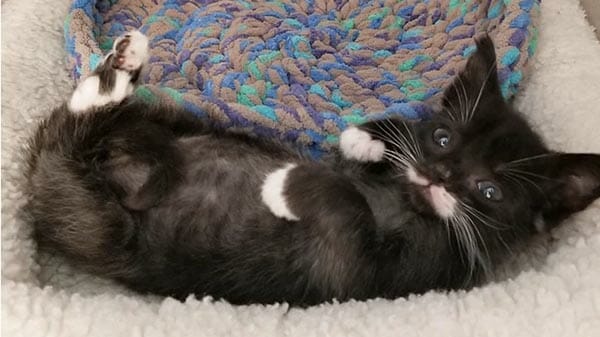 Now, Francis enjoys long naps in his large bed – and getting all the love he needs and deserves. A true little miracle cat that proves everything is possible with a fighting spirit – and a whole lot of love.
Watch the little kitten on his journey in the clip down below.