A good dance routine can move me in so many ways. Whether it is a hot salsa dance, a dramatic tango or a speedy swing, a well performed routine makes me feel something inside.
One crucial thing when it comes to couple dance is that the couple has to know each other really well. For the couple in this video, that´s hardly a problem. The married couple Henric and Joanna Stillman really know every inch of each other and it´ shows in their dance.
Their performance is so speedy and synchronized, the audience is screaming right from the start. It´s no wonder the video of their routine is now spreading across the internet like crazy.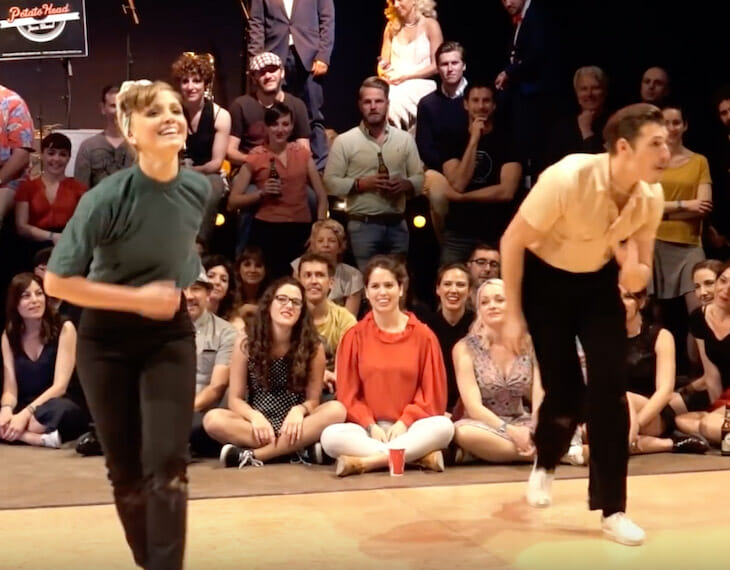 It was during an annual, European, dance contest that the married couple performed their amazing routine. The style is swing, which is associated by most of us with the 1950´s, but actually originates from the 1920´s.
The style is heavily inspired by the time it was created in. With prohibition at it´s prime, the only place to have a party were in speakeasies, where alcohol was sold illegally. In a time where everything seemed controlled, the swing was a way to just let loose and express yourself.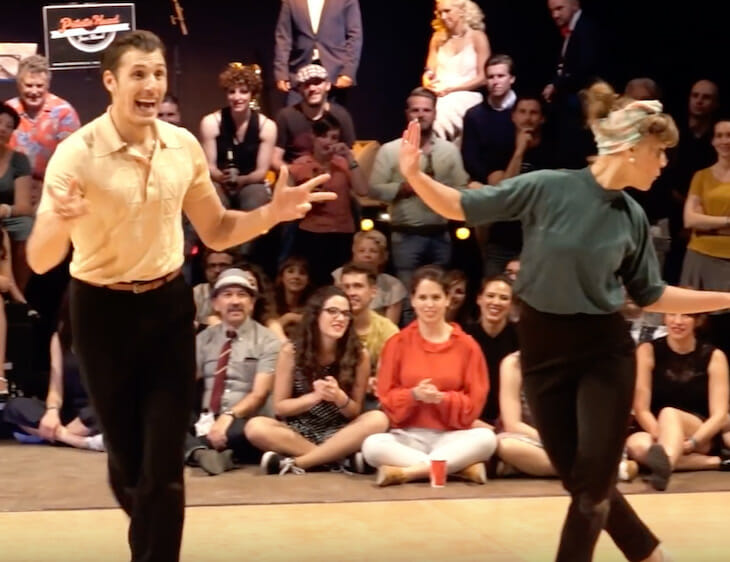 The fancy footwork is crucial in Swing, a now world-renowned technique, but without a solid pair there´s no swing.
Fortunately, the Stillmans know the history of Swing and are fully committed to honor the tradition. Every single step they take is in perfect coordination and the audience and judges are really loving it right from the beginning.
When the music stops, everyone in the room takes to their feet and you can almost smell the smoke from the 1920´s illegal dance place through your screen.
It´s easy to understand why everyone loved their performance so much, and it seemed like no one wanted the act to end. Have a peak for yourself in the video below – within seconds you´ll be teleported to a smoke-filled illegal club in prohibition time.
Please share the video of this amazing routine with your friends to show that swing music is still very much alive!