Some parents, even though they've divorced, have figured out a way of getting along and just as when they were married. For Darcie, 11 and Callum, 9 this applied.
One time, their mom was bringing them on a vacation to Cyprus. However, what they didn't know, was that someone really special was going to join them.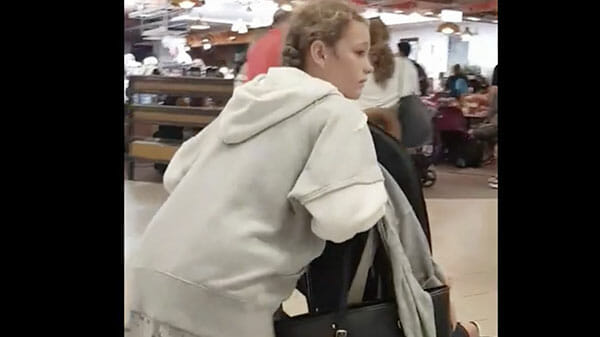 Eight years ago, Laura separated from her children's father. Their children Darcy, 11, and Callum, 9, felt stressed out and the separation took its toll on them.
However, Laura and the father figured out a way of being able to parent their children in the best way possible.  Through the years they had taken Callum and Darcy on separate holidays – and this time it was Laura's turn to bring them along to Cyprus.
But Callum and Darcy didn't know that someone else was going to join them.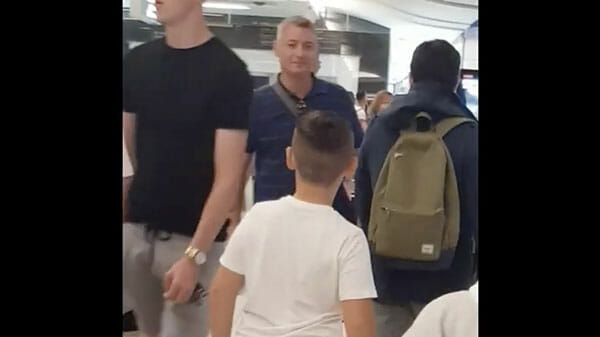 A familiar face appeared
Laura, Callum and Darcy went to the airport and started to navigate towards their gate. There were a lot of people at the airport at the time and the family had a rough time getting there.
But all of a sudden, a familiar face appeared in the big crowd.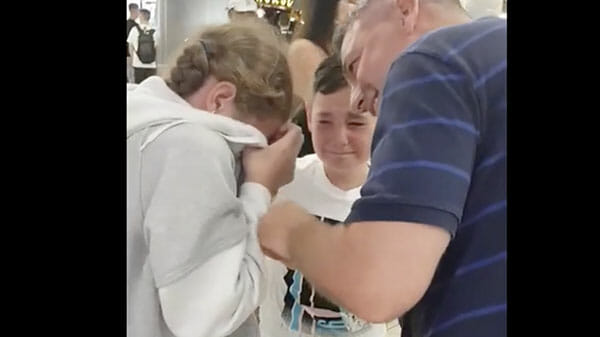 Erupted into tears
Callum and Darcys father were at the airport and the children looked stunned. They didn't know that their parents had secretly been planning it for a long time, and for the first time since the separation, the entire family was going on vacation together.
The children broke out in tears when realizing their dad was going to join. The family started hugging, already knowing that this trip would be very special.
"As parents, seeing our children upset is hard, all we want is to make our children happy," Laura told Newsflare according to Littlethings. "Co-parenting is hard for many people, but we are proud of what we have achieved with bringing our children up."
Watch the emotional surprise below.
What Laura and her father did to their children can't be expected by any parent. However, their act of kindness shows that the love they're giving their kids is really strong.
Share to honor their beautiful surprise towards Callum and Darcie.