No child should ever need to bury their parents. It really breaks my heart everytime I hear of a young parent passing away, and my thoughts and prayers are always with the child left behind with no one to support them through life.
But when I came across this story, my heart was filled with love. This teenage girl lost her mother suddenly and her life was torn to pieces. But what she does to honor her mother´s memory – and the response she gets – shows that the bond between mother and daughter is everlasting.
Singer Pink has a huge fanbase all over the world. One of her biggest fans was Debbie Murphy from Australia.
So when Pink was going to perform in Brisbane, Debbie was super excited. She got tickets together with a girlfriend, but just two weeks prior to the show, Debbie suddenly died.
Her 14 years old daughter Leah was, of course, devastated by the loss of her beloved mother.  She thought of different things to do to honor her late mother, and that´s when she came up with the perfect Idea.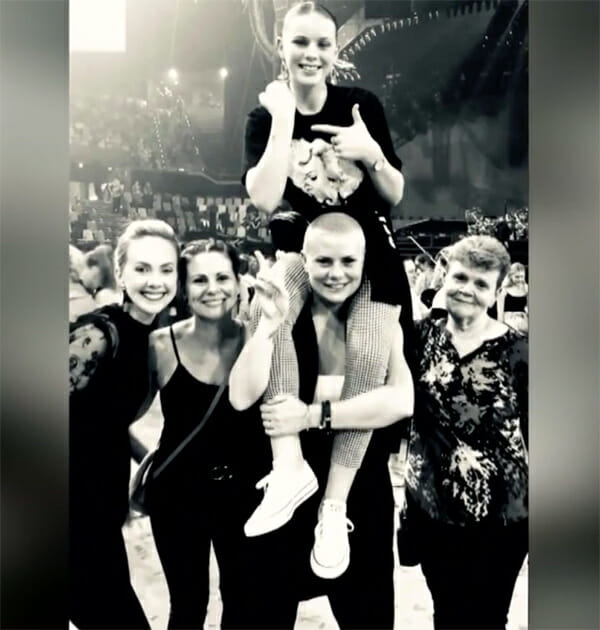 Even though she hardly felt like going to a music concert at the time, Leah felt that the right thing to do was to use her mother´s ticket to Pink. She knew that her mother´s wish would be for her to go and dance to her favorite music.
Leahs family stood behind her decision, and thought that it would be nice to arrange something special for the gig. They contacted Pink, in hope of a message of love in response from the artist. But no one got back to them.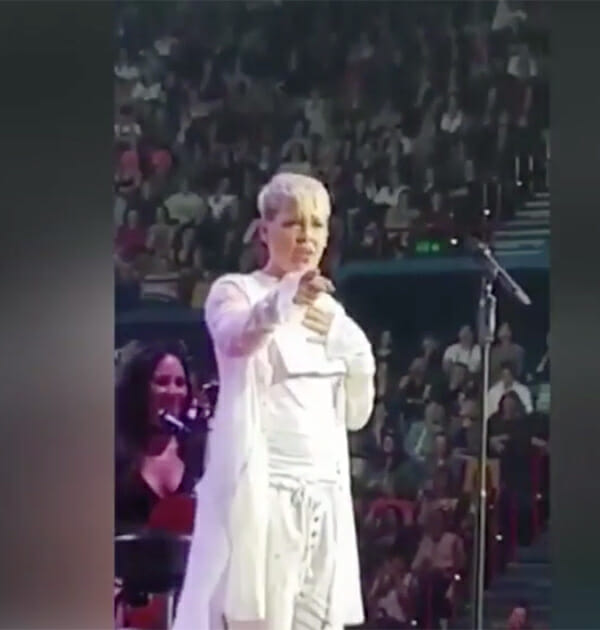 The family weren´t knocked down by that, and instead decided to make a sign to bring to the concert. They had little hopes of Pink noticing it, but still figured it was worth a shot.
The sign read: "My name is Leah — I'm 14 years old. I lost my beautiful Mum last month. I would LOVE a hug… Please!
Fellow concert-goers that saw the sign was moved by the message and decided to help. They grabbed the sign and waved it back and forth, to get the attention of the star on stage.
"Ok, what is that", the singer asked the crowd.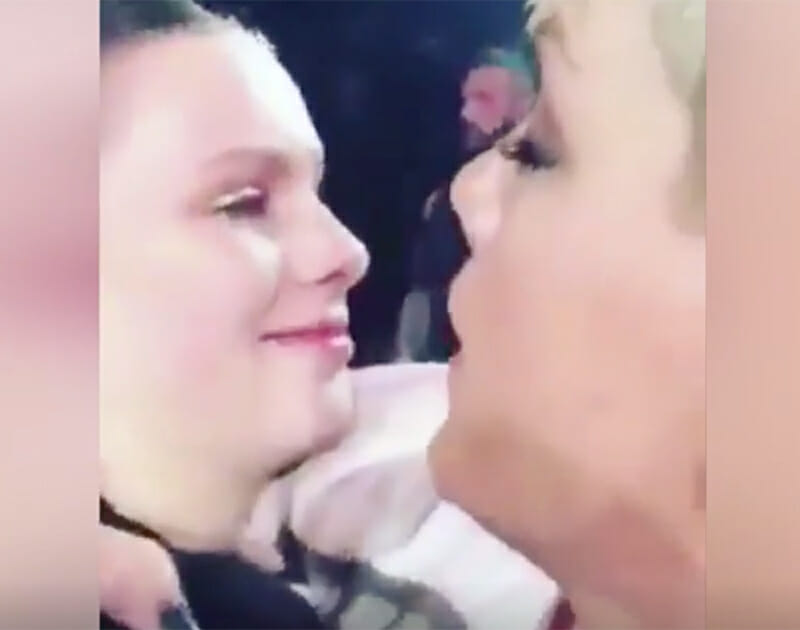 In seconds, audience members came together and passed the sign to the stage, so that the message could be read.
What pink does to cheer up this heartbroken teenager is really amazing, and what every true artist should do for a fan in a situation like this. See the incredible encounter in the video below.