The birth of your first child is an unmissable moment — something you'd do anything you could to be there for.
When Brooks Lindsey, a soldier from Mississippi, USA found out that his first child was going to born two weeks before her due date, he instantly headed to the hospital. The only thing was, he was 1,000 miles away.
So Brooks bought a ticket on the next plane from El Paso, Texas, where he was training, to Birmingham, where the hospital was.
Unfortunately, though, Brooks' plane was delayed. I can't imagine what it must have been like sitting at an airport, knowing your first born could arrive at any moment
When the time finally came for Brooks' daughter to arrive, Brooks was still in the terminal in El Paso. But his mother had an idea so he wouldn't miss out on the priceless moment. Video chat! So thanks to the magic of modern technology, he was able to watch the birth.
A proud new father, Brooks made no attempt to hold back his emotions, and his response caught the eye of more than one of his fellow travelers. In fact, one of them, Tracy Dover, turned on her cell phone camera and filmed his reaction.
Tracy was traveling on the same flight as Brooks and couldn't help but take out her phone and record the military dad's emotional reaction as he watched the birth.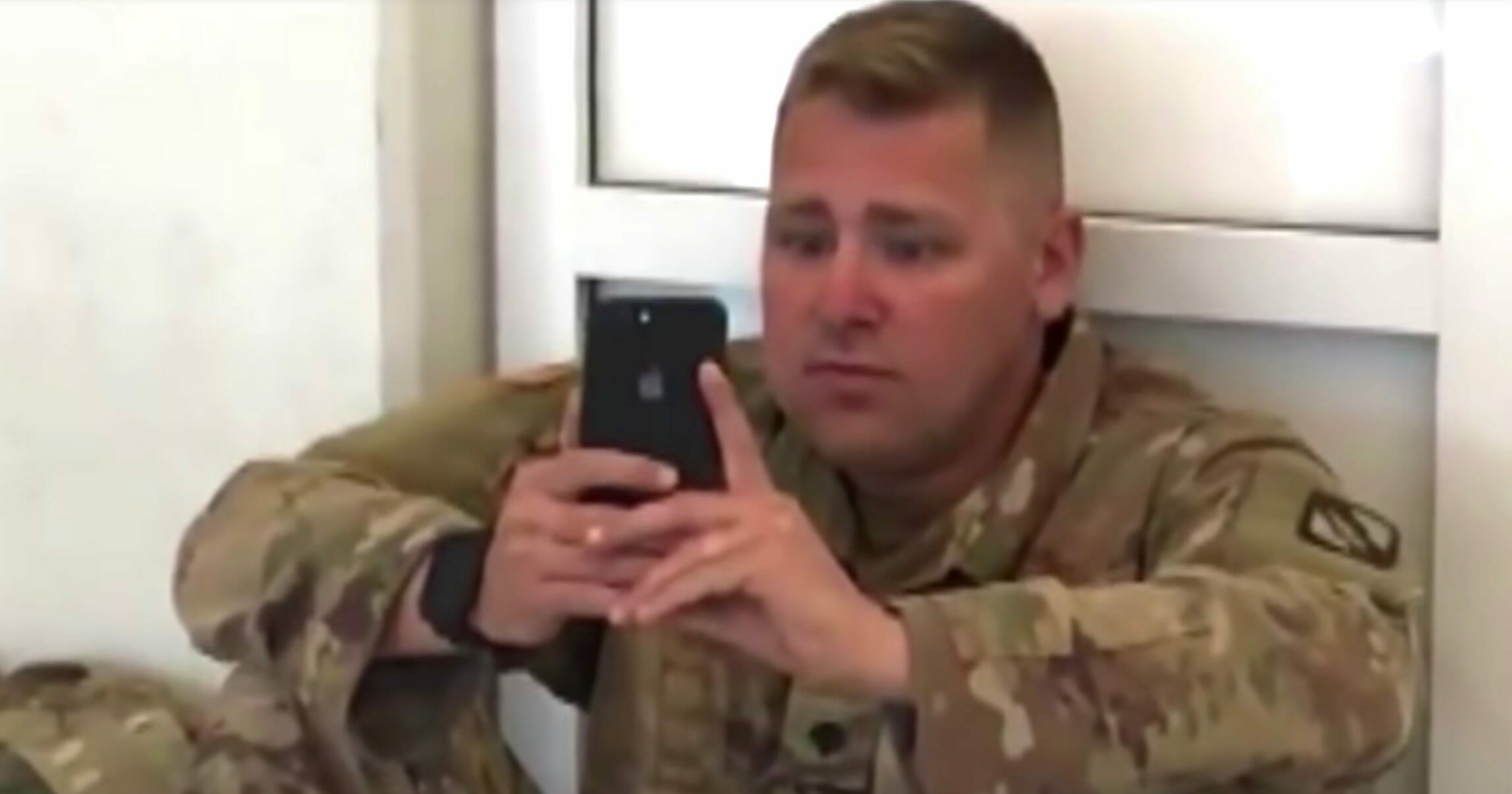 "I'm thinking, Oh my gosh," Tracy told CBS News. "He's watching his baby be born on the phone and it was the most gut-wrenching, heartbreaking thing I'd ever seen."
Tracy later wrote about the birth on Facebook:
"This Army soldier was on my delayed flight home yesterday to MS. He had to watch the birth of his daughter on FaceTime. He was crying and our hearts were breaking. We all gave him space. When we heard the baby cry, we all rejoiced for him. I wanted to share this because I never want us to forget about our soldiers who serve us everyday and the sacrifices they make."
Tracy's beautiful images of a dad seeing his baby for the first time instantly went viral. And as for Brooks… two hours later, he made it to the hospital to meet his baby, whom he and his wife called Millie.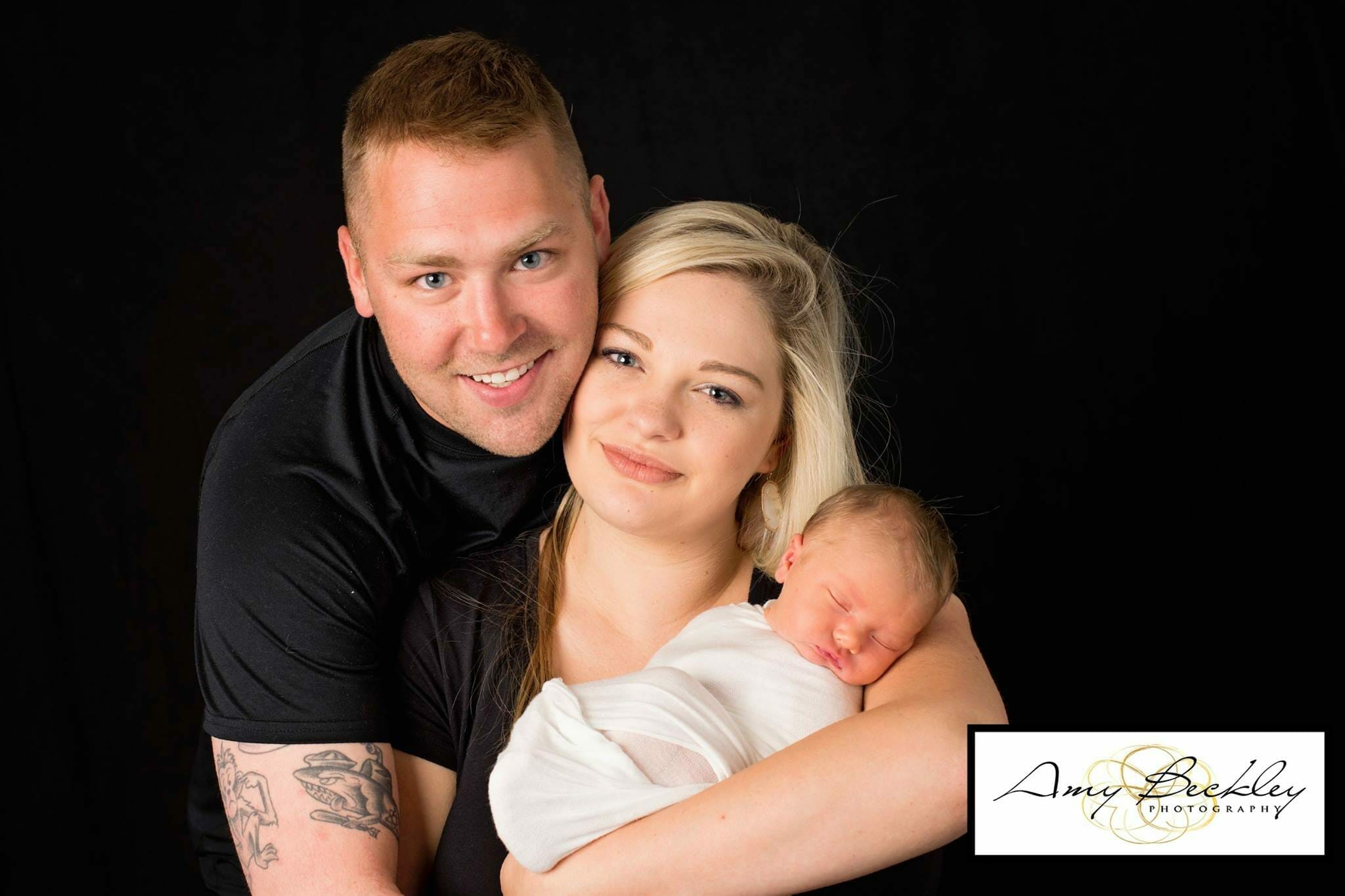 Every birth is special and this one certainly was. Brooks will never forget where he was when his daughter was born, and fortunately, he was able to see it on his phone.
We salute Brooks for his service and hopes he gets to spend some time with his wife and baby before he's deployed.
Watch a news story about Brooks and his family here:
Wasn't it wonderful that this soldier was able to watch his baby be born, even if he couldn't quite get there on time? Share this video if you think he'll make a great dad and to salute him for his service!